Introduction:
Did you know that HDF, or High-Density Fibre Board, is made from refined wood fibers? It's a great option for cabinetry and other furniture because it's durable and stable. In this blog post, we'll take a closer look at HDF and what makes it such a popular choice. Stay tuned!
The high-density fiberboard (HDF) flooring, also known as hardboard flooring, is a type of engineered wood material that is made of wood fiber extracted from chip and pulp wastes. Compared to particle board flooring and medium-density fiberboard MDF flooring, HDF flooring is much denser and harder. Because of this, HDF flooring in dubai is an excellent stabilizing material for various hardwood floors.
In areas with extreme water exposure, HDF flooring installation might reduce its life because of water absorption. In another form of tempered HDF flooring, oil is added to the board, which becomes a polymer when heated and compressed. Due to the heat and pressure process, this tempered HDF flooring is resistant to moisture, hard, and strong, making it suitable for siding in construction.
What Is HDF FLOORING
An HDF is a High-Density Fiber Board made of fine wood fibers and high-quality melamine resin. It's a wood-fiber board made from recomposed wood fiber, so all the tree's parts can be used. It's super durable, stable, and moisture-resistant. It's really homogeneous in composition.
HDF flooring is an engineered product whose components are glued together with resin or glue under heat and pressure. It is much denser than particle board. It has a density of 600-800 kg/m3. It is also resistant to damage or swelling in high-humidity areas, such as bathrooms or washrooms. Due to these characteristics, it makes a great core layer for laminate flooring and engineered floors.
Here's why HDF flooring in dubai is so great
As one of the most popular engineered hardwood flooring options, HDF flooring is also known as High-Density Fiberboard. We'll talk about some of the top benefits of HDF flooring in dubai , so you'll know if it's the right laminate flooring choice for your home.
The following are some of the many benefits of HDF flooring:
Efficiencies in costs
Choosing HDF floors has several advantages, including the fact that they are cost-effective. HDF floors are not only an excellent long-term investment, but they will greatly increase the value of your home. The use of HDF floors can facilitate a faster sale and a better resale price.
Long-term durability
An HDF core is manufactured using a stronger method than a plywood core, which is made by pressing thin layers of wood together in a crisscross pattern. High-quality manufacturers like Royal Infinity also use woods like hickory or oak to make even stronger core materials.
Moisture-resistance
Wood flooring has some major drawbacks, such as moisture resistance, water leakage, and even humidity changes. While all engineered wood flooring is more moisture-resistant, HDF floors are the best.
HDF flooring has a better resistance against moisture, which will reduce the chances of your flooring expanding or contracting as a result of water damage or fluctuations in humidity. While HDF flooring is important in all construction projects, it is especially effective in moisture-prone areas such as the kitchen and bathrooms.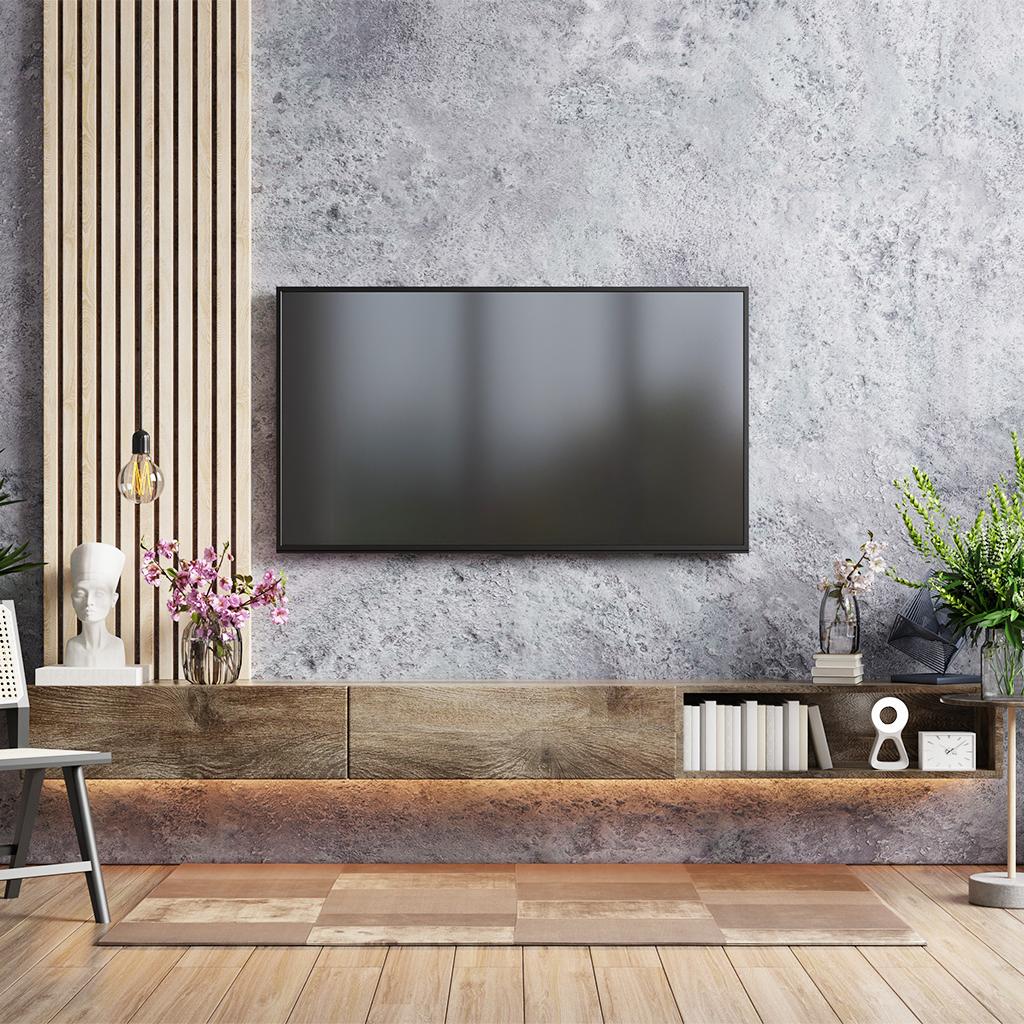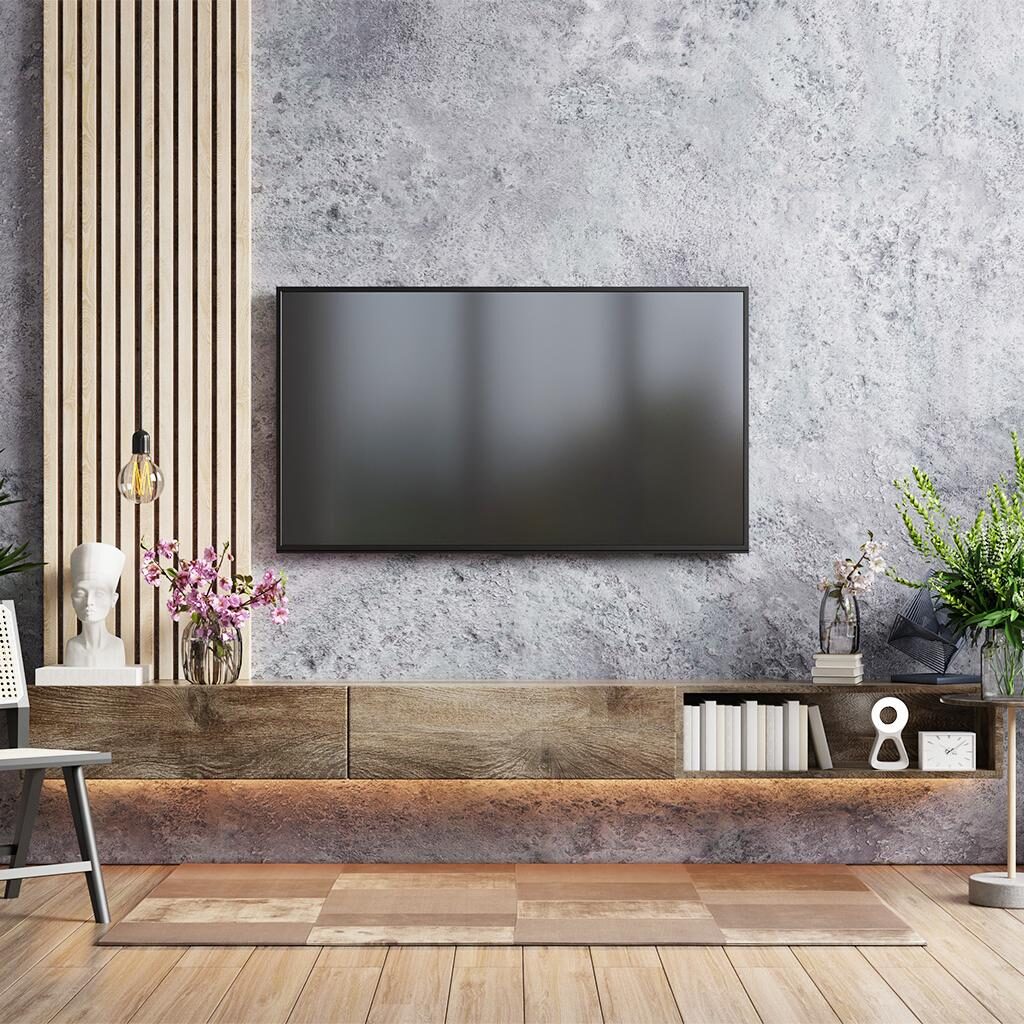 Tips for Cleaning and Caring HDF Laminate Flooring:
In addition to cleaning laminate floors, maintaining them and taking care of them is very important to maintain their shine throughout the years. Here are a few tips for doing that:
Be sure to read the laminate floor manufacturer's instructions carefully.
There would have probably been a detailed instruction manual included with your HDF laminate flooring. Each brand would have particular suggestions based on the material used. It is best to follow these recommendations and clean your laminate flooring this way only.
Ensure that floors are regularly swept and vacuumed
For an effective cleaning, use a soft-bristle broom to prevent scratches or an angle broom for reaching the corners and baseboards. Do not use a vacuum on a beater bar setting.
Deep clean the floors occasionally.
If you want to deep clean laminate floors once every two weeks or once a month, you should mop them with a normal and less wet mop. This will save you time and money. Your floors from scratches or scuffs; thus, use a flathead microfiber mop to keep the moisture out. Many basic floor cleaners are available on the market, including oil and soap cleaners, chemical cleaners, and ammonia cleaners. You should not use these cleaners on laminate floors since they don't make them shiny and can also make them dull if you use them frequently. Instead, use a properly formulated laminate floor cleaner.
Stains should be treated immediately.
You should not let excessive amounts of liquid remain on your floor for too long. To treat any type of stain, use a damp microfiber towel. Do not rub hard on wax or gum that falls on your floor, as it can cause scratches. Rather than rubbing it hard, freeze it first with an ice pack, then scrape it up with a plastic scraper.
Wipe the residue with a slightly damp microfiber cloth. Ink, marker, lipstick, and oily spots can be treated with acetone or nail polish remover.
TIPS FOR PREVENTING DAMAGE:
Make sure your house door is protected from debris and shoe dust by placing entry mats.
Keep your floor free of scratches by trimming your pets' nails regularly.
Buffers and polishers should be avoided.
Acidic cleaners can strip the floor's protective coating.
To prevent scratches on your floor, avoid using abrasive tools.
You can use furniture slides under heavy furniture legs or use protective mats under heavy furniture to keep them from sliding.
Why White Parquet Flooring Is Eye-Catching
In any building, the floors are likely to be the thing that people notice first since they are one of the most eye-catching elements of the design. Choose a color that acts as a neutral backdrop to the rest of the elements in your space if you want to make a statement with your floors.
There is always something chic about white. White parquet flooring can add something to a house. White floors reflect light and give off a radiant glow. They can create a crisp, clean look. White floors display the unique grains and colors of hardwood species. With its versatility, white complements any décor style.
You can buy White Parquet Flooring packs if you want to:
Make your look luxurious.
As the most widely used color in Interior Design, White parquet flooring has a warm ambiance that exudes luxury. White floors are usually found in high-end hotels and luxury residences.
Brightening a space
A white floor will make your home look brighter and more inviting. If you want your floors to look clean and bright, White parquet flooring is a great choice.
Establish a calming atmosphere
The color white is regarded as calming, and it is also a soothing color that prevents you from becoming tired from intense activity. It can also create a calming atmosphere in your workspace. White parquet flooring have become one of the most popular color choices for office spaces for this reason.
Ensure that your space is inviting
An area with White parquet flooring can make any space feel more inviting and create a cozy, homey atmosphere for everyone to enjoy.
Give the impression that there is more space.
For a spacious, open feel, White colour parquet flooring is the best choice. It's a cool color that reflects light across the room, creating a sense of openness.
Warm up your home
In addition to creating a warmer and more inviting environment, white floors help to keep your floors warm by reflecting more sunlight.
Add a bright shade to your space for a fresh and clean vibe.
There is something refreshing about the neutral tones of a white floor, which gives your space a feeling of balance and purity. White colour parquet flooring create a feeling of cleanliness, which makes you feel refreshed.
Why Choose Us
A large flooring company such as Royal Infinity is known for its excellent services and hardworking experts. As a result, we offer flooring to every category of people based on their demand or customization. Also, we offer consultants, especially to HDF customers. We come to your house and offer a variety of floors ranging from budget to luxury.
Due to our focus on quality, we have hundreds of samples that are of amazing quality. You can also check out our website to see what style of HDF flooring is perfect for your place. The flooring is also easy to install because of its quality.
The HDF comes in thick and tough textures, as well as cushioned, making them highly acoustic, lowering noise levels, and even improving energy efficiency with the cushioning's insulating properties.
In addition, Royal Infinity is one call away if you have any problems with the flooring. We
will show you samples at your place, share ideas with you, and take proper measurements to suit your indoor space. Our representatives also provide doorstep delivery and installation services along with all the best services.
Conclusion:
The HDF flooring is known for its long-lasting shine and durability, so it does not require any additional maintenance. Instead, it needs proper cleaning and maintenance techniques, all of which are covered in this article. To make your floor last longer and look elegant, follow these methods and protect it.
The Royal Infinity Click is one of the world's leading manufacturers of HDF Flooring Company in Dubai. Our laminate floorings are easy to install and maintain and durable enough to handle everyday hurdles. Our products come with a warranty and detailed cleaning guidelines.
Contact us for more information about our laminate flooring products.