Buy high premium quality parquet flooring from our store at high affordable price
Best Parquet Flooring Texture Dubai
A parquet flooring texture is a type of flooring texture that combines geometric wood designs into a colorful mosaic, creating a decorative impact in your home or office. Royal Infinity provides parquet flooring texture for Dubai, Abu Dhabi, and the rest of the UAE. It makes an impressive decorative impact in your home or office that your guests will remember for a long time.

We offer the highest quality parquet flooring in Dubai, which can complement any home or workplace design, as well as a wide variety of colors, including black, blue, cream/beige, green, grey, red, white, and more. You can only find 100% customer satisfaction at Royal Infinity.
Our experts will provide you with the best recommendation based on your home decor theme. Individual hardwood blocks are arranged into a parquet pattern to create a parquet flooring texture. A wide range of parquet flooring textures is available with us in Dubai, such as basketweave, herringbone, chevron, and basketweave. Our parquet flooring texture  dubai are made with the finest hardwoods, including oak, cherry, walnut, pine, and maple. Whatever your needs, you will be able to find a parquet floor to suit them.
Types of
Parquet Flooring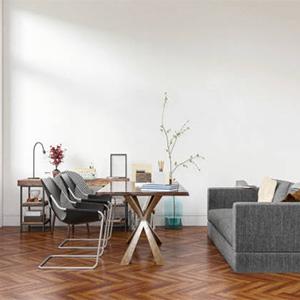 Mahogany Color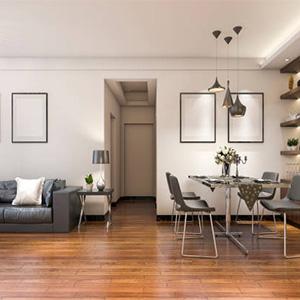 Mahogany Color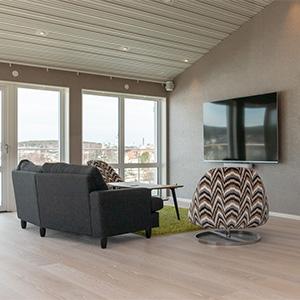 CASTLE BROWN OILED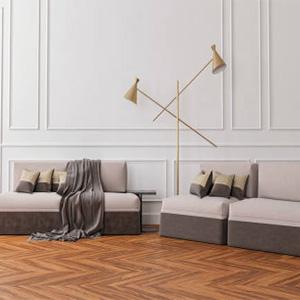 ASH NORDIC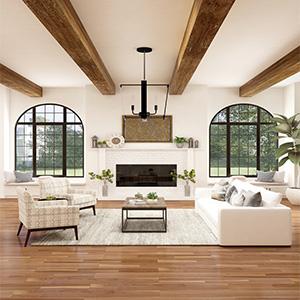 BIRCH PARQUET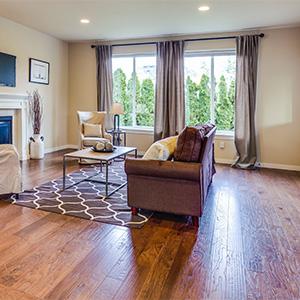 CHERRY PARQUET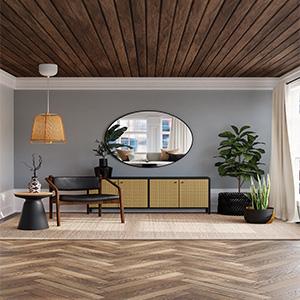 HICKORY PARQUET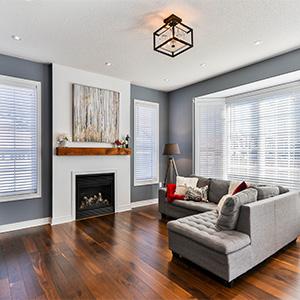 RED OAK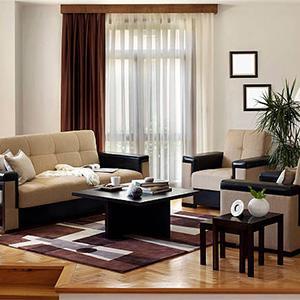 WALNUT PARQUET
What is Parquet Flooring Texture
Parquet Flooring Texture has long been a symbol of interior design and manufacturing. Its fashion and beauty will never go out of style. The texture of parquet flooring is created by combining square hardwood pieces in specified geometric arrangements.
The Royal Infinity parquet flooring texture enhances the room's aesthetic and makes it feel warm and cozy. Royal Infinity offers a variety of parquet flooring options, such as laminate, solid parquet flooring, parquet bamboo, mosaic, and lam parquet.
Royal Infinity's Parquet flooring is available in various colors and finishes, including mahogany, castle brown oiled, cherry parquet, ash Nordic parquet, birch parquet, hickory parquet, red oak, and walnut parquet flooring . Customers have several options for installing parquet flooring, including basement levels, bespoke floors, heavy traffic areas, and residences.
A short description of the company
Royal Infinity provides the finest Parquet flooring in your area, including the latest styles, highest quality, longest lasting materials, and most competitive pricing. We have a wide selection of flooring options that are sure to match any design scheme. All of our floor coverings are available in a wide range of colors and designs to accommodate any interior and price point. Carpetsshopdubai.com has a wide variety of flooring and tile options.
Having access to so many unique parquets crafted from a wide range of materials is only the first reason why we should be your go-to source for Parquet flooring Texture Dubai.
The appearance and texture of various materials vary greatly. Aluminum, wood, cement, and slate are just some of the materials used to create some of Dubai's most sought-after parquets. They also use ceramic, porcelain, and glass tiles in addition to the more common mosaic and glazed variants.
Additionally, we are the suppliers of the parquet flooring in Dubai and also provide installation services for other flooring materials. If you're concerned about leaving a big empty space after putting multiple kinds of tiles in the same place, you don't have to be.
We will also handle any further requirements. The parquet flooring requires no special care or cleaning. You can make use of their whole suite of services at a price that fits your budget. Parquet flooring installation, for example, is made easier with a free consultation and full support.
The benefits of Our parquet flooring Service
Choose Royal Infinity in Dubai If Improvement Is On Your Mind
Today's families want better, cheaper ways to renovate their homes. Flooring is one of the most expensive and demanding project decisions. Parquet flooring is often overlooked compared to carpet, tile, and concrete.
It's a durable, easy-to-install product that can be utilized in any room, from the kitchen to the basement, making it a cost-effective and beautiful makeover. Over concrete, as well as existing hardwood, laminate, or ceramic tile, parquet flooring can be installed.
Parquet was popular due to its beauty and strength, as well as the ease with which it could be cleaned.
Today, solid walnut parquet flooring and panels are made from oak, pine, mahogany, and walnut. Solid parquet is composed of wood blocks bonded together in various patterns, the most common being herringbone. Small wood pieces are bonded together to make geometric parquet flooring. These small wood pieces are placed on softwood to maintain a homogeneous surface. After merging these wood pieces, the flooring will have a unique, beautiful style.
Wood parquet flooring's unique style attracts homeowners. Wood parquet flooring creates unique geometric figures for design.
What makes us the best parquet flooring supplier in Dubai?
Parquet floors are low-maintenance and easy to clean. Regular sweeping and mopping are all that is required to keep it looking great. Given that it is made from hardwood, parquet flooring is both sturdy and long-lasting. Infusing your home with the timeless elegance of parquet flooring is a wise decision.
Your floor can be a unique way to express yourself and your sense of style. We're proud to say that we're one of the best Dubai flooring retailers and a leading provider of Parquet Flooring. We offer a large variety of flooring options so that we can satisfy your varied and specific needs.
Customers in Dubai can choose from a large number of high-quality options across a variety of flooring kinds. We sell a wide selection of flooring options, including rubber floors, laminate floors, kitchen floors, hardwood floors, and more. They may be easily adjusted to suit a variety of situations, and their many useful features make them a breeze to use.
This Parquet Flooring Dubai is suitable for usage in any room of the house. The office's restrooms, meeting rooms, and cubicles can all benefit from the same floorings. Thanks to the superior quality of our flooring, you can build a floor that not only looks great but also complements your home's decor. You may add a touch of timeless elegance to your contemporary or traditional home with the help of this timeless and traditional flooring design. 
The designs are all unique and appealing, making this the most versatile parquet flooring in Dubai. This unique flooring option has the potential to completely transform your home or place of business. The fashion for this is rising rapidly at the moment.
With the finest quality and designs available, our Dubai parquet flooring will give your home a modern and sophisticated feel. We have the largest selection of high-quality parquet flooring patterns and are the best-known supplier of the parquet flooring in Dubai. All around Dubai and the United Arab Emirates, we supply and set up premium flooring.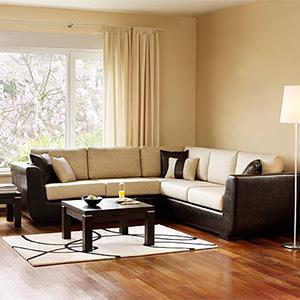 Choose a supplier whose flooring is of high quality.
Before settling on a provider, it is crucial to determine their level of quality. The lowest price is not usually the best deal, so you need to do some research.
In Dubai, you can find a variety of parquet flooring stores, and most of them sell their products at reasonable pricing. But Royal Infinity Provide the best parquet flooring  texture in Dubai However, the organization in question must have substantial relevant experience. Find out how long they've been in business and ask for some recommendations. Find out how their previous clients felt about working with them by talking to them.
Suppliers often have a wide variety of parquets in various textures and materials. Find what you're looking for from the wide selection available. Ceramic, aluminum, oak, and slate parquets are just a few of the options available. The longevity and aesthetic value of various types of parquet vary greatly.
Most of the raw materials used to make these parquet flooring texture Dubai are sourced from Italy, so they are incredibly sturdy and feature superior craftsmanship. Manufacturers of Italian parquets offer a variety of patterns, colors, and styles.
Materials used in the manufacture of Parquet flooring Texture Dubai:
Many of the Dubai parquet suppliers export their products to Europe and Asia as well. These materials are extremely beautiful and add a bright, modern look to homes. The unique characteristic of parquet floors is that they consist of multiple layers.
As a result, they provide an intriguing optical illusion. Dubai parquet flooring texture  suppliers provide them with steel, aluminum, wood, and other types of materials. In addition to creating impressive patterns on parquets, they use decorative items like stones and metals to enhance their appearance.
Parquets don't fade or change color with time, which is one of the top advantages of installing them in homes. The only thing that needs to be considered is the correct location for installing parquets in homes.
In order to get the best parquet flooring texture installation service in dubai , visit www.royalinfinity.com . Installing parquet flooring  in Dubai is great because you can buy them from vendors all over the world. They should be installed where there is enough sunlight and air. The area should also receive the maximum amount of traffic.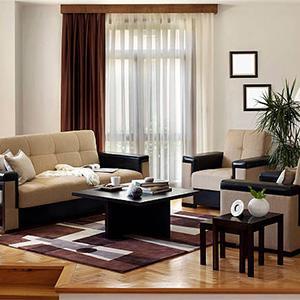 Why choose Us:
Parquet flooring typically uses oak, maple, walnut parquet flooring, cherry, and mahogany. Engineered parquet flooring has layers of wood with varied finishes. Parquet flooring consists of smaller pieces of wood in a geometric pattern like herringbone, chevron, chequerboard, or basketweave.
Our skilled installers can match almost any design. Parquet flooring is cut to length and set in your preferred pattern. Parquet flooring is glued rather than fastened.
Preparation is key when putting on a new floor, and our video on how to measure your space can help you order enough vinyl click flooring. Our high-end installation services help customers create unique patterns and shapes in their homes or workplaces. This adaptable flooring lets you customize your home. Home and office flooring installation are easy. 
We offer skilled flooring installers and repairmen. We use expert tools to create beautiful flooring patterns. Contact us to build or renovate a home. Royal Infinity offers the best Parquet Flooring Installation Dubai price for a precise floor installation.
Conclusion
If you plan to install or buy parquet flooring texture  in dubai in your home, you don't have to worry. A number of leading retailers in Dubai sell parquets made in Dubai. You can visit their store to find out more information. Among them Royal Infinity has a variety of parquet flooring options, including laminated floors, solid floors, bamboo floors,walnut parquet flooring, mosaic floors, and lam parquet floors.
We provide all types of flooring in Dubai, so feel free to contact us today by calling
 +97 1525917833. if you would like to learn more about what we offer.