Elevate Your Space with Stylish Room Carpets – Shop Now!
Room Carpets in Dubai: Transform Your Living Space
In the bustling city of Dubai, where interior design is an art form, a well-chosen room carpet can dramatically alter the ambiance of your space. A carpet isn't just a floor covering; it's a versatile décor element that can unify your room, add warmth and comfort, and speak volumes about your style and taste. If you're in Dubai looking to revamp your space with the perfect carpet, you're in the right place. 
The Royal Infinity carpet is an essential decorative piece that can dramatically shape your space's aesthetic and comfort. In Dubai, where each residence eloquently reflects its owner's style and taste, selecting the perfect carpet is critical. Whether you're planning to rejuvenate your current decor or initiate a fresh start, a meticulously selected Royal Infinity carpet can assist in establishing the ideal atmosphere in your room.
Room carpets play a crucial role in enhancing the look and feel of your space. Here's why a room carpet is an essential decor element in Dubai homes:
It adds a Touch of Luxury.
A plush, high-quality carpet can instantly add a touch of luxury to your room, making it more sophisticated and inviting.
Enhances Comfort
Room carpets can make your space cozier and more comfortable. They provide warmth, reduce noise, and are soft underfoot.
Define Spaces
Carpets can help define spaces within a room, making your layout more organized and visually appealing.
Provides Safety
Carpets offer a safer surface than hard floors, reducing the risk of slips and fall. They're especially beneficial in homes with children or elderly individuals.
In Dubai, a city known for its style and elegance, various carpet styles can cater to diverse aesthetics. Some of the favourite room carpet styles include:
Persian Carpets
Persian carpets are renowned for their intricate designs and high quality. They can add a touch of exotic elegance to any room.
Modern Carpets
Modern carpets often feature bold colours and contemporary designs. They're perfect for creating a stylish, up-to-date look.
Shag Carpets
Shag carpets are loved for their plush comfort and cozy aesthetic. They're ideal for adding warmth and texture to your room.
Oriental Carpets
Oriental carpets are cherished for their intricate patterns and rich colours. They can lend a regal touch to your room.
Choosing the right carpet can transform your room, making it more comfortable and aesthetically pleasing. Here's what to consider when selecting a room carpet in Dubai:
Assess Your Room
Take into account the size, layout, and decor of your room. The carpet should fit well within your space and complement your room's style.
Consider the Material
Carpets come in various materials, each with its feel and durability. Choose material that suits your lifestyle and comfort preferences.
Thinking About Maintenance
Different carpets require different levels of maintenance. Choose a carpet you can easily maintain to keep it looking its best.
Don't Forget to Comfort
The carpet is where you'll walk, sit, or even lie down. Make sure it's comfortable underfoot and adds warmth to your room.
Room Carpets at Royal Infinity: Your Top Choice in Dubai
Royal Infinity offers an extensive selection of room carpets in Dubai designed to cater to diverse tastes and preferences. Whether you're looking for a traditional Persian carpet, a chic modern design, or a cozy shag carpet, we have you covered. Our carpets promise quality, style, and longevity. With a wide array of colours, patterns, and materials, we ensure you find the perfect carpet to transform your room.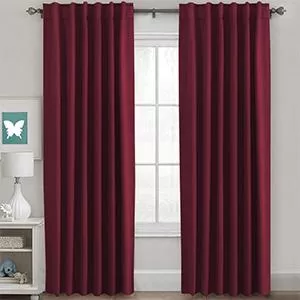 PANEL PAIR CURTAINS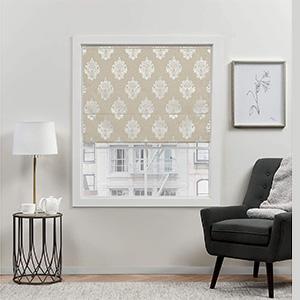 ROMAN BLINDS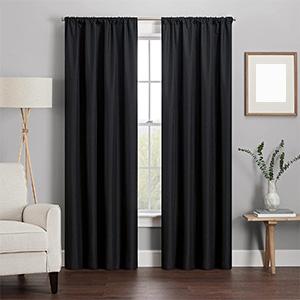 BLACKOUT CURTAINS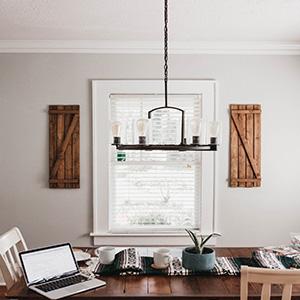 ROLLER BLINDS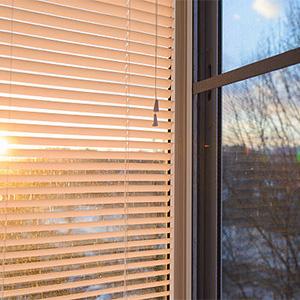 VERTICLE BLINDS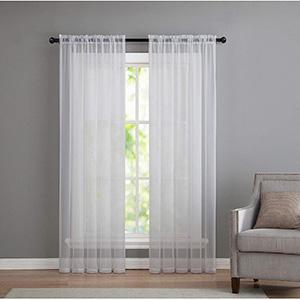 SHEER CURTAINS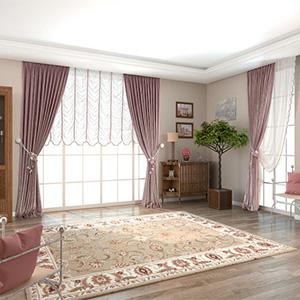 LIVING ROOM CURTAINS
SILK CURTAINS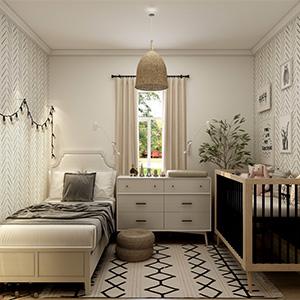 MASTER ROOM CURTAINS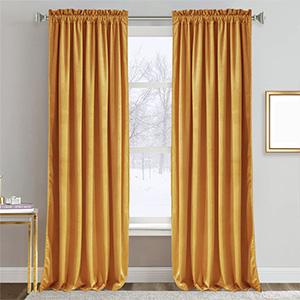 VELVET CURTAINS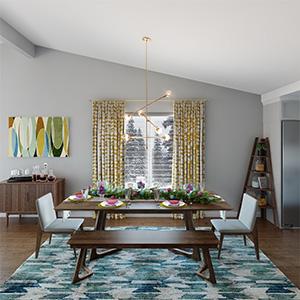 BABY ROOM CURTAINS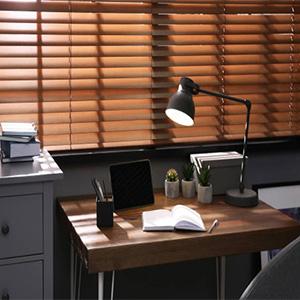 WOODEN BLINDS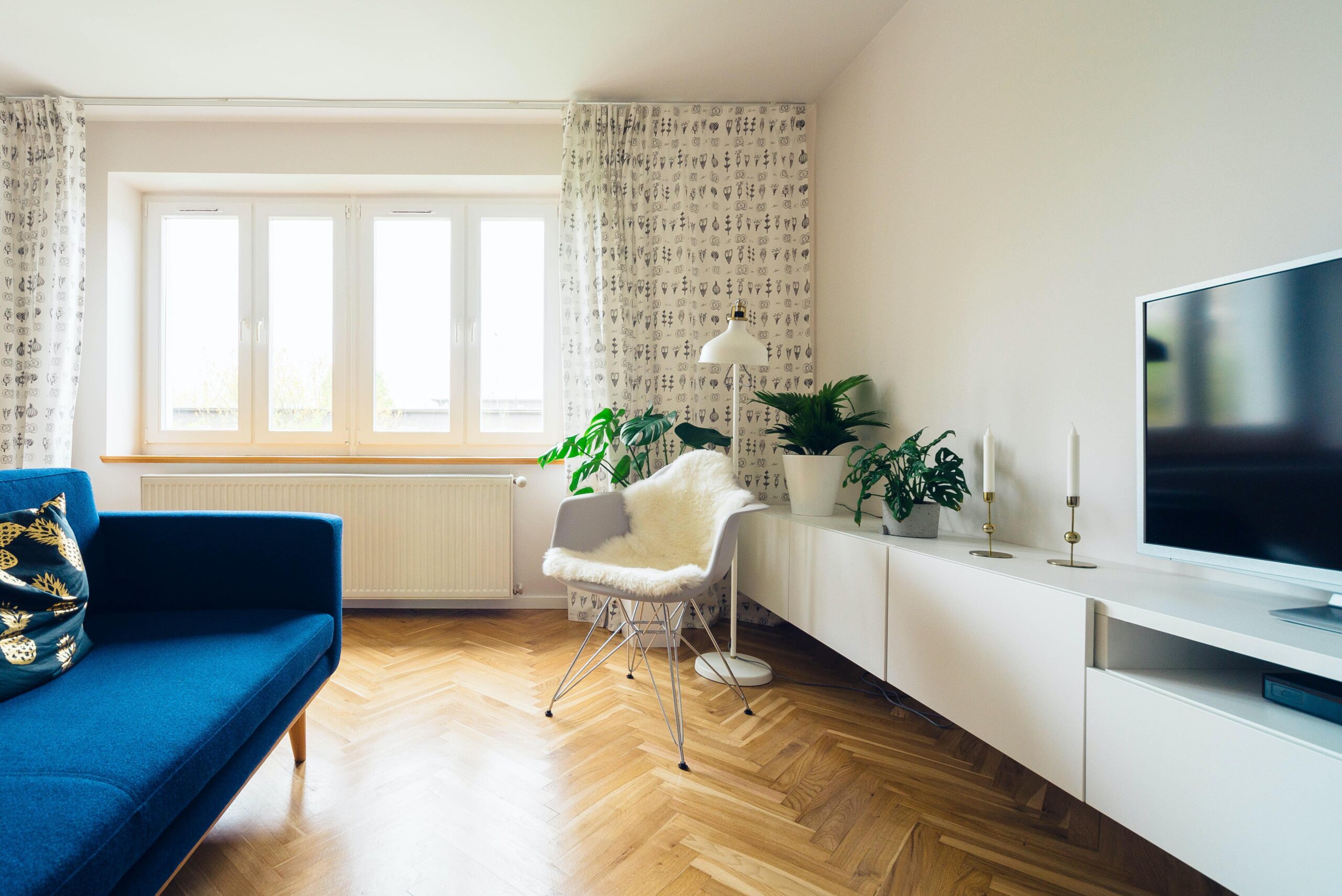 MOTORISE CURTAINS
Don't Wait: Elevate Your Space with Room Carpets!
There's no time like the present to reimagine your Dubai living space with a well-selected room carpet. A carpet isn't just an accessory; it's a transformative décor element that can elevate your space's aesthetic appeal and comfort. A room carpet can add a luxurious touch to your room, define areas, provide warmth, reduce noise, and enhance safety. From plush shags to elegant Persians, the options are limitless. So don't delay - transform your Dubai home today with a stylish and functional room carpet!
Why is Royal Infinity the Best Choice for Room Carpets in Dubai?
Royal Infinity has carved a niche in Dubai as a leading provider of top-quality room carpets. We offer an extensive range of carpet styles, from traditional to modern, to match every taste and décor. Our firm commitment to quality and customer satisfaction ensures we source only the finest materials for our carpets. The personalized service by our experienced team guides you in choosing the perfect carpet that aligns with your room's aesthetics and functional needs. Unbeatable prices, superior quality, and a wide variety make Royal Infinity the preferred destination for room carpets in Dubai.
Why is carpet selection a Smart Decision in Dubai?
In the vibrant city of Dubai, where homes are an extension of personal style and taste, carefully selecting room carpets is an intelligent decision. The right carpet can significantly enhance the aesthetics of your room, tying together all elements of your décor and setting the mood of the space. Functionally, carpets offer numerous benefits, including noise reduction, warmth, and safety. Moreover, in a city synonymous with luxury living, a well-chosen carpet can add an unmistakable touch of luxury to your space. Therefore, investing time and thought in carpet selection can substantially impact the look, feel, and comfort of your room in Dubai.
The specialty of Royal Infinity's Curtains
We at Royal Infinity offer the best curtains in Dubai. Here are some of our special features:
A wide range of options
Our curtains come in a wide range of colors, materials, and styles so that they can match a variety of interior design trends. The range of thicknesses, colors, and patterns means you can choose what works best for your design preferences.
The color balance
Additionally, Our curtains balance your interior design; Brighten up a dark space with brightly colored materials, or match a bright wall or wallpaper with dark or neutral designs.
The depth and dimension of the object
Multi-colored curtains from Royal Infinity are elegant and beautifully stir up your space to yield the desired effect. We add depth and dimension to your space. Our neutral color curtains will create a relaxing and soothing atmosphere, whereas a bold color scheme will give your room a more expensive appearance. Also, tall curtains will make your room seem bigger and make it seem more spacious.
Light Coverage
Light control can be achieved with sheer white curtains behind heavy ones. Our String curtains made from translucent fabric allow light to interact with shadows, which also enhances light control.
The demarcation line
Also, we can be used to delineate very large spaces, allowing you to maximize your apartment's space effectively. Make out one dining area in a living room if you lack a designated dining area by using a fancy curtain. The same principle applies if you want a private family room separate from the visitors' lounge.
Reduction of noise
Our curtains will significantly reduce the noise in your home if you live in a noisy environment. The thicker the fabric, the better it will be able to muffle the noise.
Easy To Maintenance
In general, you can clean our curtains relatively easily, depending on the fabric. Dry cleaning or a washing machine would restore the colors. Nevertheless, you should keep in mind how often you clean them and don't use detergents or other solutions that can damage them.
Budget-friendly
Your budget is suitably accommodated by diverse options, whether you choose to be conservative or extravagant. If you take into account the price variation based on style, texture, or material, Royal Infinity's curtains are cost-effective, so you won't have to worry about overspending.
Conclusion
In choosing best curtains in Dubai , you should be as deliberate as you are with the other "important" components of your interior design because they contribute to making your room look elegant.
Royal Infinity is the best affordable curtains shop in Dubai, offering customized made-to-measure curtains, shades, blinds, and drapery 100% blackout curtains by expert curtains tailor in Dubai.
Call Now at +971528974733
Overview of  Royal Infinity
Website

Address

Warehouse #2, 24 Street, Al Quoz Industrial Area 4,, Dubai, United Arab Emirates 00000

Contact Details

Ph#: +971528974733

 Email: [email protected]

Offers

Painting, Accessories, Carpets, Flooring, Curtains & Blinds Services