Buy high premium quality curtains from our store at high budget-friendly rates
Best Curtains In Dubai , Royal Infinity
We are the best curtains provider in dubai. Our curtains have great designs and colors that make your house look.
If you want to upgrade your home decor with minimal effort, you might want to start by providing beautiful curtains for your windows. The Royal Infinity collection is known for creating an elegant glow in a space because we provide the best curtains in dubai.
You can make living places like bedrooms, dining rooms, kitchens, and other outdoor areas look inviting and comfortable by furnishing them with quality furniture. The Royal Infinity curtains Dubai can air curtain suppliers in Dubai and only allow fresh air to enter the room, offering us the benefits of soundproofing and insulation.
With Royal Infinity, you can enhance the look and feel of your living room and offices as well as provide privacy, security, and protection from the outside. In warmer climates, these curtains can keep a room cool at 25 Celsius at all times. Royal Infinity has made it possible for Dubai to offer the highest quality top premium curtain collection in Dubai. A wide variety of colors, textures and top-quality materials are used to make these premium-quality curtains.
Besides blocking direct sunlight, our curtain also provides privacy, protection, and security at night. Creating a brand image that endures in the minds of customers for long-term business relationships is the result of the combination of colors, textures, and patterns in Royal Infinity.
Panel pair curtains are a popular choice for window treatments due to their numerous benefits. These curtains are typically sold in pairs, providing a consistent and balanced look to any room.
They also offer enhanced privacy and light control, making them ideal for bedrooms or living areas. Panel pair curtains come in a wide range of styles, colors, and patterns, making it easy to find the perfect match for any decor.
Additionally, they are relatively easy to install and maintain, providing a cost-effective way to update the look of a room without a major renovation. Overall, panel pair curtains are a versatile and practical choice for any home.
Roman blinds are an excellent option for homeowners looking to add style, functionality, and privacy to their windows. These blinds come in a range of colors, patterns, and materials, making them versatile enough to suit any home decor.
Roman blinds also provide insulation, helping to regulate the temperature in a room and reducing energy bills. They are easy to install, operate, and maintain, making them a practical choice for busy households.
Additionally, Roman blinds provide excellent light control, allowing homeowners to adjust the amount of natural light that enters a room. Overall, Roman blinds are a great investment for anyone looking to enhance the look and functionality of their windows.
Blackout curtains are an excellent addition to any bedroom or living space, as they offer several benefits that standard curtains cannot provide. First and foremost, blackout curtains block out external light sources such as streetlights, car headlights, and sunlight, creating a pitch-black environment perfect for sleeping.
They also help to reduce outside noise, making them ideal for people who live in noisy areas or near busy roads. In addition, blackout curtains can also help to regulate indoor temperature by trapping heat in the winter and blocking out the sun's rays in the summer, making them an energy-efficient choice.
Overall, blackout curtains offer numerous benefits that make them a worthwhile investment for any home.
Roller blinds are an excellent choice for window coverings as they offer numerous benefits. Firstly, they are easy to use, providing a simple and hassle-free way to control light and privacy in your home.
They are also available in a wide range of styles, designs, and colors, making them versatile and suitable for various interior design schemes. Roller blinds are easy to maintain, requiring minimal effort to keep them clean and looking good as new.
They are energy-efficient, providing insulation and helping to reduce heating and cooling costs. Finally, roller blinds are affordable, making them an excellent option for those on a budget without compromising on quality.
Vertical blinds are a popular window treatment option that offers numerous benefits. Firstly, they provide excellent light control and privacy, as they can be adjusted to allow in as much or as little light as desired.
Secondly, they are easy to clean and maintain, making them a practical choice for busy households or commercial spaces. Additionally, they come in a wide range of colors and materials, making it easy to find a style that complements any decor.
Lastly, they are also energy-efficient, as they can help to regulate the temperature of a room by blocking out sunlight and preventing heat loss during the colder months.
Overall, vertical blinds are a stylish and functional window treatment option that can provide a range of benefits for any space.
Sheer curtains are a popular window treatment option for many homeowners due to their versatility and numerous benefits. Firstly, they allow natural light to filter into a room while maintaining privacy by diffusing the harsh sunlight.
This creates a soft and elegant atmosphere that is perfect for creating a cozy and comfortable ambiance. Additionally, sheer curtains come in a variety of designs and styles, making them easy to incorporate into any home decor.
They are also lightweight, easy to install, and low-maintenance, making them a cost-effective solution for homeowners who want to spruce up their living spaces. Overall, sheer curtains are a great choice for anyone who wants to add a touch of sophistication and elegance to their home.
Living room curtains can provide numerous benefits for homeowners. First, they enhance the overall aesthetic appeal of the room and can add a touch of elegance and sophistication.
Curtains also provide privacy and can be used to control the amount of natural light entering the room. This is particularly useful for those who have large windows or live in areas where the sunlight is strong.
Additionally, curtains can help to regulate the temperature in the room, keeping it cool during the hot summer months and warm during the colder winter months. Finally, curtains can help to reduce noise pollution and provide a sense of comfort and relaxation in the living space.
Silk curtains are a luxurious and elegant addition to any home. They offer numerous benefits, including their natural luster, soft texture, and ability to enhance the visual appeal of a room.
Silk curtains also provide excellent insulation, helping to keep rooms warm during the winter and cool in the summer. They are also hypoallergenic, making them an excellent choice for those with allergies.
Furthermore, silk curtains are easy to maintain and can last for many years, making them a worthwhile investment. Overall, silk curtains offer a range of benefits that can enhance both the aesthetic appeal and functionality of a room.
Master room curtains offer several benefits beyond just serving as a decorative element in the room. Firstly, they provide privacy and help to control the amount of natural light entering the room, enabling better sleep quality.
Secondly, curtains act as insulation, keeping the room warm in winter and cool in summer, which helps to reduce energy consumption and lower utility bills. Thirdly, master room curtains also help to reduce external noise and provide sound insulation, which is particularly useful for those who live in busy or noisy neighborhoods.
Finally, curtains can add to the overall ambiance and aesthetic appeal of the master room, making it look more cozy, comfortable, and inviting.
Velvet curtains are a luxurious addition to any room. They offer a number of benefits beyond just their aesthetic appeal. One of the main advantages of velvet curtains is their ability to insulate against sound and temperature.
They also provide excellent light blocking, which makes them perfect for bedrooms and home theaters. In addition, velvet curtains are durable and long-lasting, making them a wise investment.
They come in a variety of colors and patterns, so you can easily find the perfect match for your décor. All in all, velvet curtains are a stylish and practical choice for any home.
Baby room curtains offer a range of benefits for both parents and their little ones. Firstly, they provide privacy and block out unwanted light, creating a peaceful and calming environment for babies to sleep in.
Additionally, curtains can help regulate the temperature of the room, keeping it cool during hot summer months and warm during colder seasons. Curtains also add a decorative touch to the nursery, allowing parents to customize the room's design and color scheme.
Finally, certain types of curtains can even help reduce noise levels, making it easier for babies to fall asleep and stay asleep. Overall, investing in high-quality baby room curtains is a worthwhile decision for any new parent.
Wooden blinds are a popular window treatment option that offer several benefits. Firstly, they provide a timeless and elegant look to any room.
Wooden blinds are versatile and come in a variety of finishes, textures and colors, allowing them to complement any decor. They also offer excellent privacy and light control, as they can be easily adjusted to let in or block out light as desired.
Additionally, wooden blinds are durable and easy to maintain, making them a cost-effective long-term solution. Overall, wooden blinds offer a perfect combination of style, function, and practicality.
Motorized curtains offer several benefits compared to traditional curtains that need to be manually adjusted. First, motorized curtains provide convenience by allowing you to control them remotely, eliminating the need to physically adjust them.
Second, motorized curtains can be programmed to open and close automatically at specific times, creating a sense of security and privacy even when you're away from home.
Additionally, motorized curtains are ideal for hard-to-reach windows or high ceilings, as you can easily adjust them without the need for a ladder.
Finally, motorized curtains can help reduce energy costs by effectively controlling natural light and improving insulation, keeping your home cooler in the summer and warmer in the winter.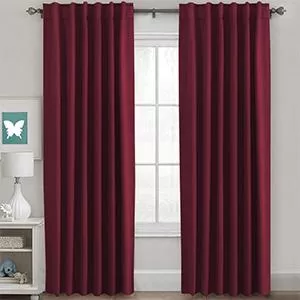 PANEL PAIR CURTAINS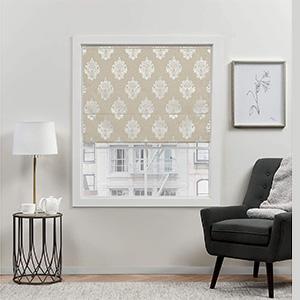 ROMAN BLINDS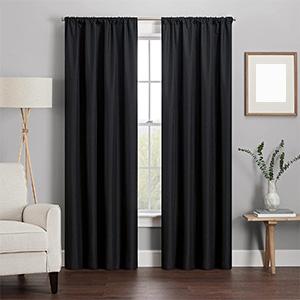 BLACKOUT CURTAINS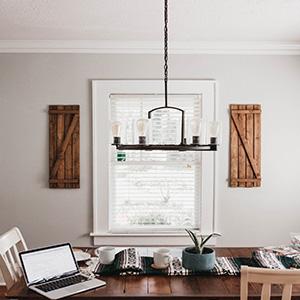 ROLLER BLINDS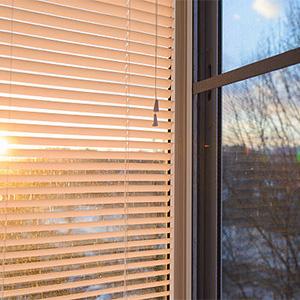 VERTICLE BLINDS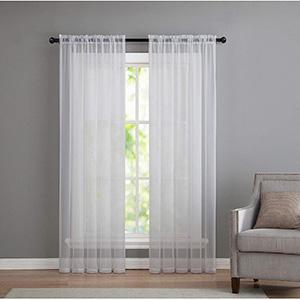 SHEER CURTAINS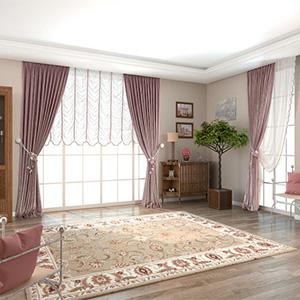 LIVING ROOM CURTAINS
SILK CURTAINS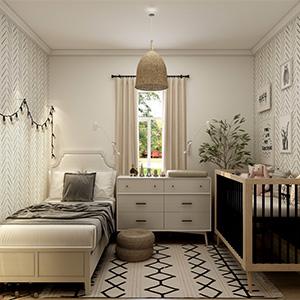 MASTER ROOM CURTAINS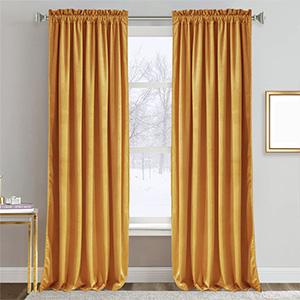 VELVET CURTAINS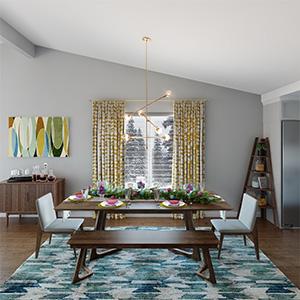 BABY ROOM CURTAINS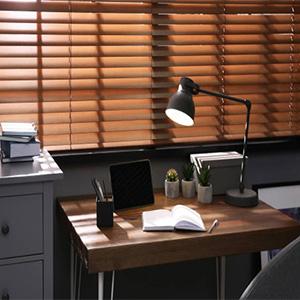 WOODEN BLINDS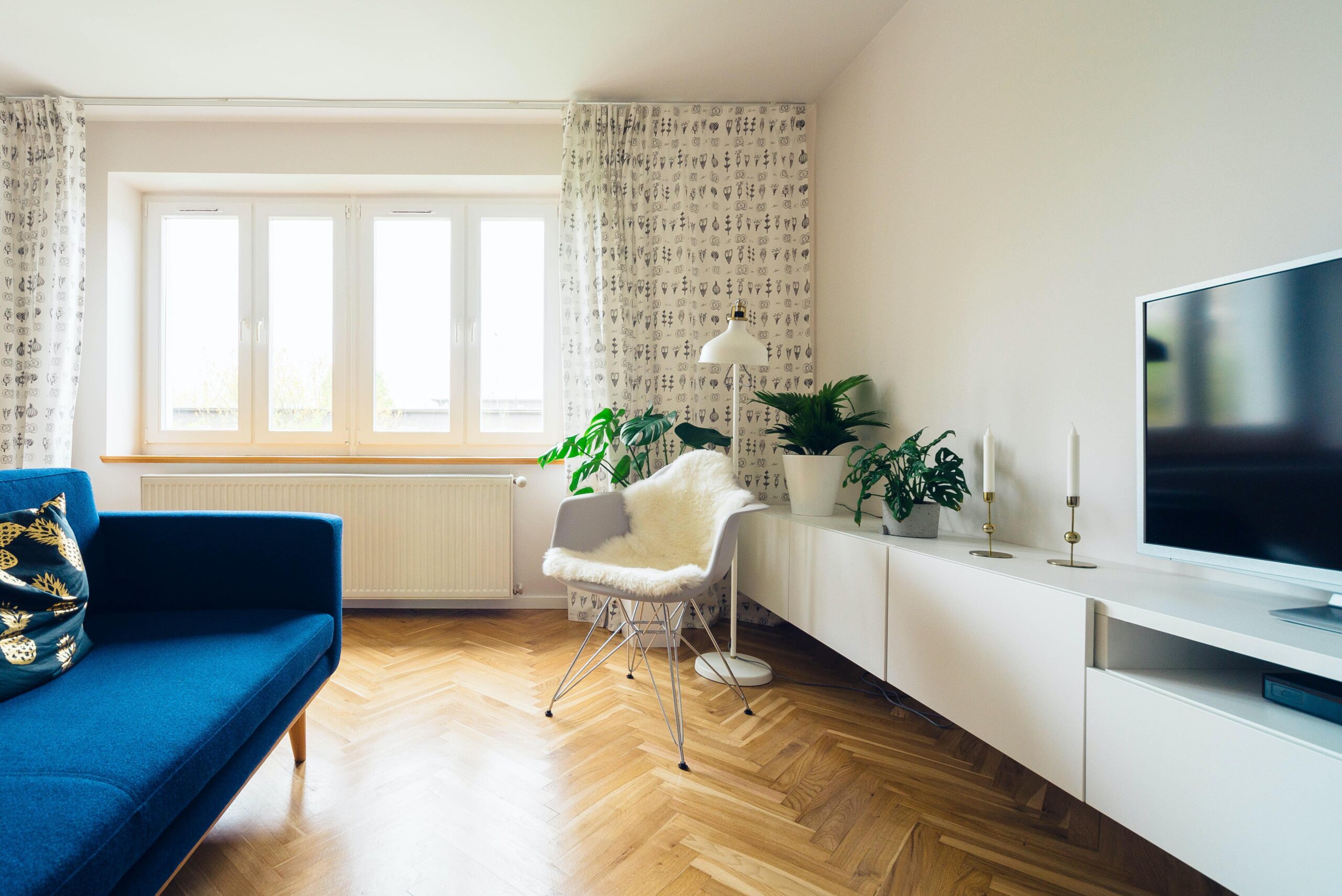 MOTORISE CURTAINS
Who We Are
Royal Infinity is one of the most famous curtain companies in Dubai, with locations all over the United Arab Emirates. Royal Infinity Furniture provides the most amazing curtains for your home, kitchen, bathroom, drawing room, hospital, and other high-use rooms. Royal Infinity's curtains are of the highest quality, come in any color, and are available in a variety of styles.
For years, Royal infinity has been a leading Curtains company in Dubai with excellence in high-quality curtains and blinds. Our goal is to provide our clients with the best possible service and products so they can enjoy their home décor to the fullest. We offer a wide range of beautiful curtains and blinds in different styles and colors, so you can find the perfect design for your home. Plus, we have a team of skilled professionals who will help you choose the right curtain or blind for your needs and install it perfectly. Contact us today to learn more about our products and services!
Window coverings are often an afterthought when it comes to home décor, but they can really make a space pop. If you're in the market for new curtains, you should definitely check out Royal Infinity. We offer a wide range of options and have years of experience in the industry. Plus, their prices are unbeatable!
Why Royal infinity is best? For Curtains
From window blinds to Best Curtains in Dubai, we are dedicated to helping you decorate an elegant space. Our aim is to provide you with cheap luxury Curtains that can keep your walls, grilles, and other furniture from getting dusty. We offer everything from subtle sheers to significant blackout curtains in Dubai. It is important to remember that if you choose any Dubai Blinds or Curtains, we will stand out for our excellent quality. Additionally, we provide custom curtains that will enhance the beauty of your windows. In addition to style and design, we also understand the effect of light, how it affects the overall ambiance in your room, and how you prefer the light to enter your room. Our company offers made-to-measure curtains in Dubai to keep light coming into your room under control.
Why Curtains selection is a smart decision
As a result of curtains, a space can appear more elegant or straightforward, depending on the individual's tastes. The curtains from Royal Infinity are available in a wide variety of designs, materials, and styles, giving them greater versatility. By selecting drapes for your window treatments and setting them out carefully, you can make your interior design look more seasoned. As a result, you shouldn't miss the opportunity.
Not only are window coverings functional in that they block out sunlight and maintain privacy, but they are also ornamental features that can add a glamorous touch to any room. The truth is these aspects are often overlooked when it comes to designing your space. They are often among the least important aspects to consider.
The specialty of Royal Infinity's Curtains
We at Royal Infinity offer the best curtains in Dubai. Here are some of our special features:
A wide range of options
Our curtains come in a wide range of colors, materials, and styles so that they can match a variety of interior design trends. The range of thicknesses, colors, and patterns means you can choose what works best for your design preferences.
The color balance
Additionally, Our curtains balance your interior design; Brighten up a dark space with brightly colored materials, or match a bright wall or wallpaper with dark or neutral designs.
The depth and dimension of the object
Multi-colored curtains from Royal Infinity are elegant and beautifully stir up your space to yield the desired effect. We add depth and dimension to your space. Our neutral color curtains will create a relaxing and soothing atmosphere, whereas a bold color scheme will give your room a more expensive appearance. Also, tall curtains will make your room seem bigger and make it seem more spacious.
Light Coverage
Light control can be achieved with sheer white curtains behind heavy ones. Our String curtains made from translucent fabric allow light to interact with shadows, which also enhances light control.
The demarcation line
Also, we can be used to delineate very large spaces, allowing you to maximize your apartment's space effectively. Make out one dining area in a living room if you lack a designated dining area by using a fancy curtain. The same principle applies if you want a private family room separate from the visitors' lounge.
Reduction of noise
Our curtains will significantly reduce the noise in your home if you live in a noisy environment. The thicker the fabric, the better it will be able to muffle the noise.
Easy To Maintenance
In general, you can clean our curtains relatively easily, depending on the fabric. Dry cleaning or a washing machine would restore the colors. Nevertheless, you should keep in mind how often you clean them and don't use detergents or other solutions that can damage them.
Budget-friendly
Your budget is suitably accommodated by diverse options, whether you choose to be conservative or extravagant. If you take into account the price variation based on style, texture, or material, Royal Infinity's curtains are cost-effective, so you won't have to worry about overspending.
Conclusion
In choosing best curtains in Dubai , you should be as deliberate as you are with the other "important" components of your interior design because they contribute to making your room look elegant.
Royal Infinity is the best affordable curtains shop in Dubai, offering customized made-to-measure curtains, shades, blinds, and drapery 100% blackout curtains by expert curtains tailor in Dubai.
Call Now at +971528974733
Absolutely; we install any and everything in Dubai. In the United Arab Emirates, you may find curtains in any color and size and hung in any way you like. Our professional staff brings high-quality assistance right to your front door.
Royal Infinity has a big selection of curtains available in a wide range of materials, designs, and hues. Dubai is home to an almost infinite selection of curtains, from blackout to sheer to casual.
In Royal Infinity, you may get every kind of curtain you need, from blackout curtains in Dubai to workplace curtains and blinds. We are the United Arab Emirates (UAE) go-to online retailer of luxurious, high-quality curtains.
Overview of  Royal Infinity
Website

Address

Warehouse #2, 24 Street, Al Quoz Industrial Area 4,, Dubai, United Arab Emirates 00000

Contact Details

Ph#: +971528974733

 Email: [email protected]

Offers

Painting, Accessories, Carpets, Flooring, Curtains & Blinds Services